Au Lit: the leader in beds, adjustable beds and bed frames in Quebec
Sleep health starts with a bed that meets your needs
Most people spend a third of their lives sleeping. This statistic shows how important it is to enjoy a comfortable bed that is adapted to your needs and lifestyle every night.
At Au Lit, you can find the bed that is perfect for you and matches your bedroom decor.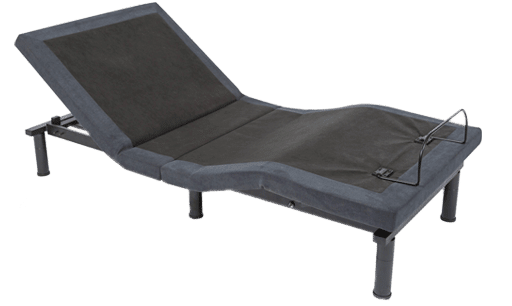 Adjustable electric beds offered at Au Lit
Enjoy an ideal sleeping or relaxing position with the touch of a button! Discover a large choice of adjustable electric bed models from well-known brands in Quebec, online or at one of our stores.
Most of our adjustable bed models are quiet, equipped with an easy-to-use remote control and guaranteed for many years. Not to mention that with our exceptional after-sales service, you can sleep soundly, no matter the situation.
Au Lit also offers beds and bed frames made right here in Quebec
At Au Lit, we are proud to offer mattresses and sleep products that are locally designed and assembled.
Many of our beds and bed frames are manufactured by Quebec companies. The quality of the materials they use and their high level of precision in assembly finishing are as high as the most renowned international brands.
Why choose Boutique Au Lit when buying your new bed?
Au Lit offers an unbeatable selection of beds of all kinds, but above all, it guarantees a personalized shopping experience that major chains are unable to offer.

Delivery service, details in store

Financing available and secure payment

A team that offers the best consulting services in the industry, details in store

Guaranteed products and exceptional after-sales service
Want to try before you buy?
No problem! Come and experience true comfort in one of our stores.
With Au Lit, sleep well, live better!