At Boutique auLit, we take no risks with your safety.
Boutique auLit has gone above and beyond governmental safety recommendations to protect our clientele as well as our employees.   Here is a brief resumé of the new practices that have been put in place in all our store-front locations.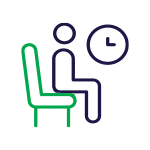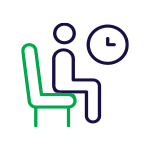 Upon entering the store, you will find a disinfecting station that we request all our clients use on their hands prior to touching any item.   Our sales representative will then provide you with a document stating all special measures being taken in store to ensure your safety.
Our sales representatives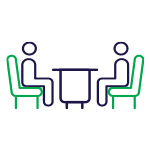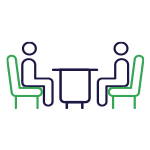 As soon as the sales representative is available, they will accompany you to an area where they will be able to speak with you and better identify your sleeping needs.   This area, as well as all others in store, will have been previously disinfected.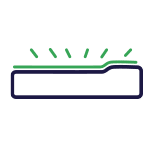 Once your sleeping needs identified, our sales representative will direct you to the products that will best satisfy your requirements. To ensure your safety an anti-bacterial, waterproof protective cover will be placed atop of the mattress prior to your trying it.   This protective cover will be destroyed once you have finished your visit in our store.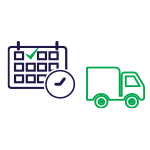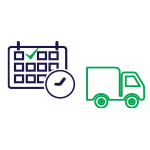 To ensure the safety of our clients and our delivery staff, we try to prioritize contactless deliveries where your item is dropped off at your door at a scheduled time. However, thanks to protective masks and gloves, our delivery personnel is authorized to drop the item off inside your home in a designated area of your choice.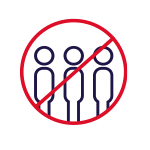 Please note that only one client at a time will be authorized to walk around a store.
We ask that you please not touch anything, unless authorized by your sales representative.
Should your request a delivered item to be brought into your home, please ensure a clear path for our delivery staff, to make sure they do not need to touch excessive items in your home. Also please note, that you will have to stay in another room during home delivery to ensure social distancing.
Please rest assured that our number priority is your healthy and safety. ☺
Sleep disturbances can prevent a person from completing the sleep cycle and reaping its full benefits. Fortunately, thanks to high-performance and long-lasting mattresses and accessories, Au Lit helps reduce these disturbances.
By offering mattresses made from materials derived from advanced research, Au Lit allows consumers to achieve a level of physical comfort that will no longer disrupt their nights.
Au lit pushes the limits of sleep science so that Quebecers can sleep soundly and wake up fully energized.
With Au Lit, sleep well, live better!